College Details
Carrigeen Kilbeheny,, Mitchelstown, Cork, Ireland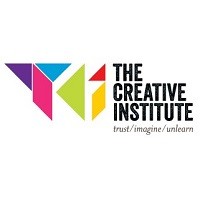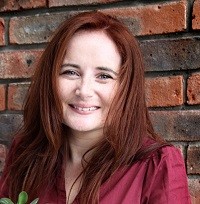 Are you looking to enhance your business skills? Want to try a unique and fresh approach? Find the Creative Institute on Corporatetraining.ie.
Tracy Aspel and her Creative Institute provide classes in Communications, Creative Thinking and Personal Development. Tracy is a Law and Business graduate and performing comedienne. She delivers training that is both practical and engaging, which optimises the existing skills of the participants in her workshops.
She is also uniquely qualified in both Neuro Linguistic Programming and an instructor in improvisation. The combination of these approaches enables participants to achieve transformative experiences quickly in a constructive, yet fun way.
Creative Solutions for Leaders and Teams
Examples of workshops & training programs:
* Idea Generation and Creativity in Business
* NLP in Business
* Team Building Events
* Improving Business Presentation Skills
* Bespoke Training Solutions for sales, marketing and communications teams.
Why Tracy Aspel is best choice for your Business
Tracy Aspel has a unique blend of training and expertise. Tracy has delivered training to many high profile organisations including MasterCard, Symantec, BizNet Cork Skillnet and Local Employment Services, Limerick. Tracy has trained with the highest calibre of Improv teachers in Europe and has delivered training to groups on performance improvisation in the Midwest, as well as pioneering the ImprovEyes project which demonstrates the numerous applications for improv in the Irish Education system.
Idea Generation Creative Zone (1 Day Course)
Course Aim The aim of this Idea Generation programme is to make learners aware of the importance of creative thinking in business and to give practical exercises on how to achieve "a creative state of mind". Course Objectives To understand the definition of creativity in business To understand the blocks to being creative in…
Team Building Days (Comedy Collective)
Course Aim   This Comedy Collective day brings a group together under a united goal of creating funny scenes and moments as a team   Course Objectives   To explore communication in the group and open up deep listening between everyone participating   To take part in a series of exercises which promote honest and…
NLP (Neuro Linguistic Programming) for Business - Improve your sales skills
 Course Aim The aim of the NLP for Business day is to illustrate how Neuro Linguistic Programming (NLP) techniques can be used to grow any business. Course Objectives To explore what Neuro Linguistic Programming is and how it can improve thinking and behaviours in the workplace To participate in a series of exercises which…
Map
Creative Institute
Carrigeen Kilbeheny,
Mitchelstown, Cork
Ireland
Visit Website