Course Description
Six Minutes To Success (Online)

Six Minutes To Success (Online) is a course run by Proctor Gallagher Institute, It is an 'Online Learning' course featuring daily ongoing motivation which guarantees results: in just six minutes a day!. It is a risk free way to familiarise yourself with the incredible life changing content from the Proctor gallagher Institute. Six Minutes To Success (Online) can offer a course qualification of CPD. For more information about Six Minutes To Success (Online) at Proctor Gallagher Institute, please review the details below.
CREATE THE LIFE YOU WANT AND HELP OTHERS CREATE THEIRS.
What does success mean to you?
Do you look at others, wishing your life was more like theirs?
Maybe you want:
• To bring home more money
• To grow a successful business of your own
• A career which gives you real meaning and fulfilment
• Happierand more successful relationships – romantic, family and business
• A healthier lifestyle; with improved sleep, weight loss or physical fitness
Six Minutes to Success will help you create the life you want and understanding these changes, you'll support the growth of those around you.
Bring success into your life by changing your behaviour through these teachings.
Create the life you want
Can you imagine a life where you are happy and fulfilled?
When you can visualise it, you can create your plan to achieve it.
This is a proven program programme which has inspired change in the lives of thousands.
Receiving daily inspiration from Bob Proctor (world-renowned personal and professional development leader) and Sandy Gallagher (his partner and visioneering expert) you'll make the change you desire and achieve a future that might now seem out of reach.
WHAT'S INCLUDED WITH SIX MINUTES TO SUCCESS:
Everything you need to bring you fulfillment:
• Success Start-Up Kit – these four videos are designed to help you get the most from your learning, including the support to set the right goals and the tools to achieve them.
• Action Planner – to help you stay on track, including guidelines and principles to inform and inspire you as well as worksheets designed to apply these principles to your life.
• Daily Video Messages – these are a great start to your day, a message to inspire your action. Take just six minutes each day to focus for success.
• Convenience – your daily message is available as video, audio or transcript, for you to use the way  which fits in with how you live your life.
• Connection – you'll have the opportunity to engage with others who are learning alongside you, as well as me – Darren -the mentor supporting your journey.
Whether you're looking to develop your own success, or promote attainment throughout your team, these insights will give you the tools for growth.
Find out more about Six Minutes to Success here.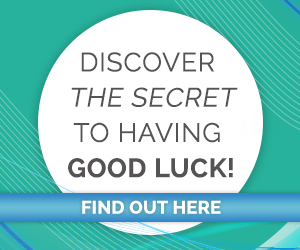 Sign up today, there's nothing to lose?
For only $1 you can try the program programme for two weeks.
Ongoing membership is $29.97 a month, that's less than $1 a dayto begin your journey to success.
"Six Minutes to Success is a great program. It is a great way to start my day with a lesson from the Greatest Teacher I have come across – Bob Proctor. With these lessons I have learned to make use of my positive emotions and am on my way to getting rid of the negative emotions. Six Minutes is a great program programme for anyone wanting positive change in their lives."
Working with Bob Proctor and Sandy Gallagher has changed my life. If you want to find out more about me – Darren, the Proctor Gallagher Institute or Six Minutes to Success, get in touch or visit my website Become & Inspire.
Through my work as a Proctor Gallagher consultant, I have committed to support the amazing work of Ireland's Children's Hospice LauraLynn. Together we will help make more moments that matter for children and parents in Ireland. Thank you.
Don't wait, get more from your future by booking onto Six Minutes to Success today
For information about Proctor Gallagher Institute, please visit our Training Provider page on Corporatetraining.ie by clicking
here
.
Course Provider
Ireland (Online Programme), Dublin, Republic of Ireland
Request Quotation
Please insert your contact details and any additional information you require and we will forward your request to Proctor Gallagher Institute.