Course Description
A Proctor Gallagher Institute Programme : Path to Agreement Professional Selling (Online)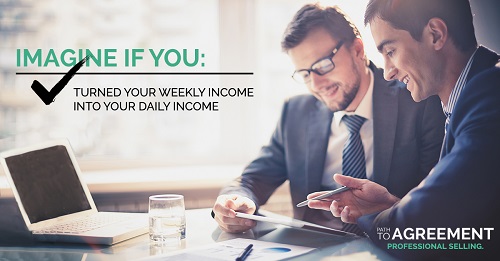 Path to Agreement (Professional Selling)
Real achievers know that sales is the highest paid profession in the world, and it is an honourable one as well. However, most salespeople don't understand that selling is all in the mind. Even worse most people don't realise that we are always selling, be it our ideas, ourselves and our businesses, every day in every way. Customers are looking for reasons to say no, even one reason registering in your clients' minds could be fatal to your business, your goals and your success.
In Path to Agreement, you'll discover a proven six-step mental process anyone can use to earn any amount they want. It shows you that selling is not talking to people about a product or service. It's not pushy, aggressive, or competitive. It's not one person winning and the other losing.
Professional selling is a win-win proposition. It's leading a prospect down a path of agreement. It's finding out something they want, mixing it with something you have and then giving it back to them.
Bob Proctor has used this remarkable process to generate hundreds of millions of dollars in sales. Now, for the first time, he is sharing it in a way that anyone can follow to improve their sales ability dramatically.
If you want an empathetic process for real selling success, Path to Agreement is for you.
Product Features
Path to Agreement Professional Selling is a digital download that you can easily download to your computer or mobile device and access at any time that is convenient for you. The program includes:
3-Hour Webinar
28-Page Digital Path to Agreement Professional Selling Workbook
Learn how to be the star of your own movie, not a supporting actor!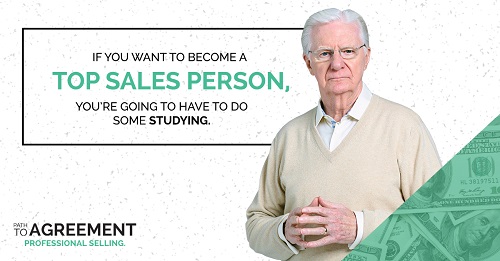 For information about Proctor Gallagher Institute, please visit our Training Provider page on Corporatetraining.ie by clicking
here
.
Course Provider
Ireland (Online Programme), Dublin, Republic of Ireland
Request Quotation
Please insert your contact details and any additional information you require and we will forward your request to Proctor Gallagher Institute.